Part of the Cyber Security Strategy
FINCSC is a certification mechanism that has been developed in cooperation with public and private sector actors. The mechanism supports the implementation of the Finnish National Cyber Security Strategy in two lines of action.
Knowledge development
Improving the cyber security knowledge and understanding in society
Requirement management
Setting up a common criteria for organizations to manage cyber security
In certification organization's activities are examined against the set evaluation criteria. Evaluation criteria covers the organization's computing environment and practices as well as the personnel involved in the processing of information.
Processes
- Policies and practices
- Work instructions
Facilities
- Premises
- Storage units
- Data erasure solutions
Technology
- End devices
- Intermediary devices
- Storage devices
- Software and applications
Outside the scope of the certification
- Internet
- Service providers
- Public services
Certification mechanism is maintained by cyber security research, development and training center JYVSECTEC which operates under JAMK University of Applied Sciences. JYVSECTEC works in close cooperation with the assessment bodies and advisory board. The advisory board consist of representatives of business life and public administration.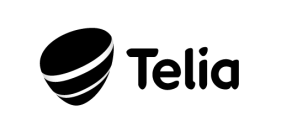 JYVSECTEC - Jyväskylä Security Technology © 2022 Finland.