Secure your digital future
FINCSC - Finnish Cyber Security Certificate
FINCSC is a cost-effective, nationally recognized certification mechanism for companies of all sizes to ensure business continuity and proper data protection.
Stand out amongst competitors
With this certificate your organization will be distinguished from other players in the industry sector
Be aware of your cyber security
Certification provides a comprehensive snapshot of your organization's cyber security level
Stay safe even in the future
Certification provides recommendations on the development targets for your organization's cyber security
FINCSC Certification
Through certification you will personally assess the adequacy of your organization's information security controls
FINCSC PLUS Certification
By auditing you will independently verify your organization's current level of information security and data protection
The price is determined on a tender basis
Authorization is a way for you to demonstrate your organization's capabilities to provide FINCSC and FINCSC PLUS certification services
Review your own business activities
Evaluate the reliability of your business partner
Ensure the security of your supply chain
FINCSC Customer References
"FINCSC certification helped us to identify shortcomings in our activities even related to the issues we thought we were doing right. Through the whole process we gained a number of practical tips to bring our cybersecurity to a whole new level."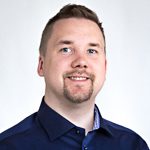 Janne Sievälä
ICT Manager
Keuruun Sähkö Ltd
"Almost daily we face a variety of security issues in our work. Certification gives us an opportunity to secure ourselves and to show our customers a revised level of our security principles and practices. Such a simple and effective assessment is easy to recommend to our customers as well, at least there would be a definite need for it."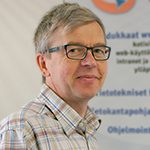 Kimmo Matomäki
Chief Executive Officer
Terasoft Ltd
"FINCSC certification has helped us to evaluate whether our efforts to develop information security have been adequate and appropriate. External evaluation is also a credible way of demonstrating the organizational maturity, for example in international business or in large bidding contests. Based on our experiences, we can highly recommend the use of an external and impartial assessment body to evaluate security level in all organizations."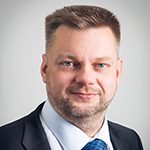 Mikko Akselin
Chief Executive Officer
TietoAkseli Ltd
"The certificate confirmed that we have been doing the right things in long run. The things we needed for the certificate were in order. Our company processes large amounts of customer data and therefore security issues are at the core of our service development."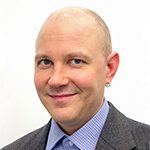 Lauri Laukkarinen
ICT Service Manager
Protacon Solution Oy
"Cyber security is no high math but everyday choices that have been ensured with FINCSC certificate in our company."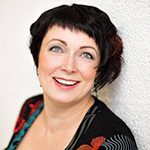 Susanna Antikainen
Chief Executive Officer
Fysio Center Jyväskylä Ltd
"At our house cyber security threats are a small risk when we are aware of them but when we don't recognize their existence they may overthrow our entire business. Thanks to FINCSC certificate we have been able to turn our eyes to the right things in cyber security and together with our partners, we have put the basics in order and prepared for the risks. I believe that this certificate is an important part of building trust between us and our partners."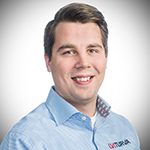 Juhana Kilpeläinen
Vice President
Pohjolan LVIturva Ltd
Question X/y
Question title
Quick Survey
Answer to the questionnaire and test your company's cyber security maturity. The questions illustrate the nature of the certification criteria.
Your company appears to be doing a great job with information security and data protection. Apply for FINCSC certification to evaluate your company's operations comprehensively and get recognition for the good work you have already completed to keep your business protected.
You have got X/Y
Your business may be compromised. You need to consider to take some actions to have your business better protected and FINCSC can help you with this. Your business will benefit from addressing the following areas:
JYVSECTEC - Jyväskylä Security Technology © 2022 Finland.