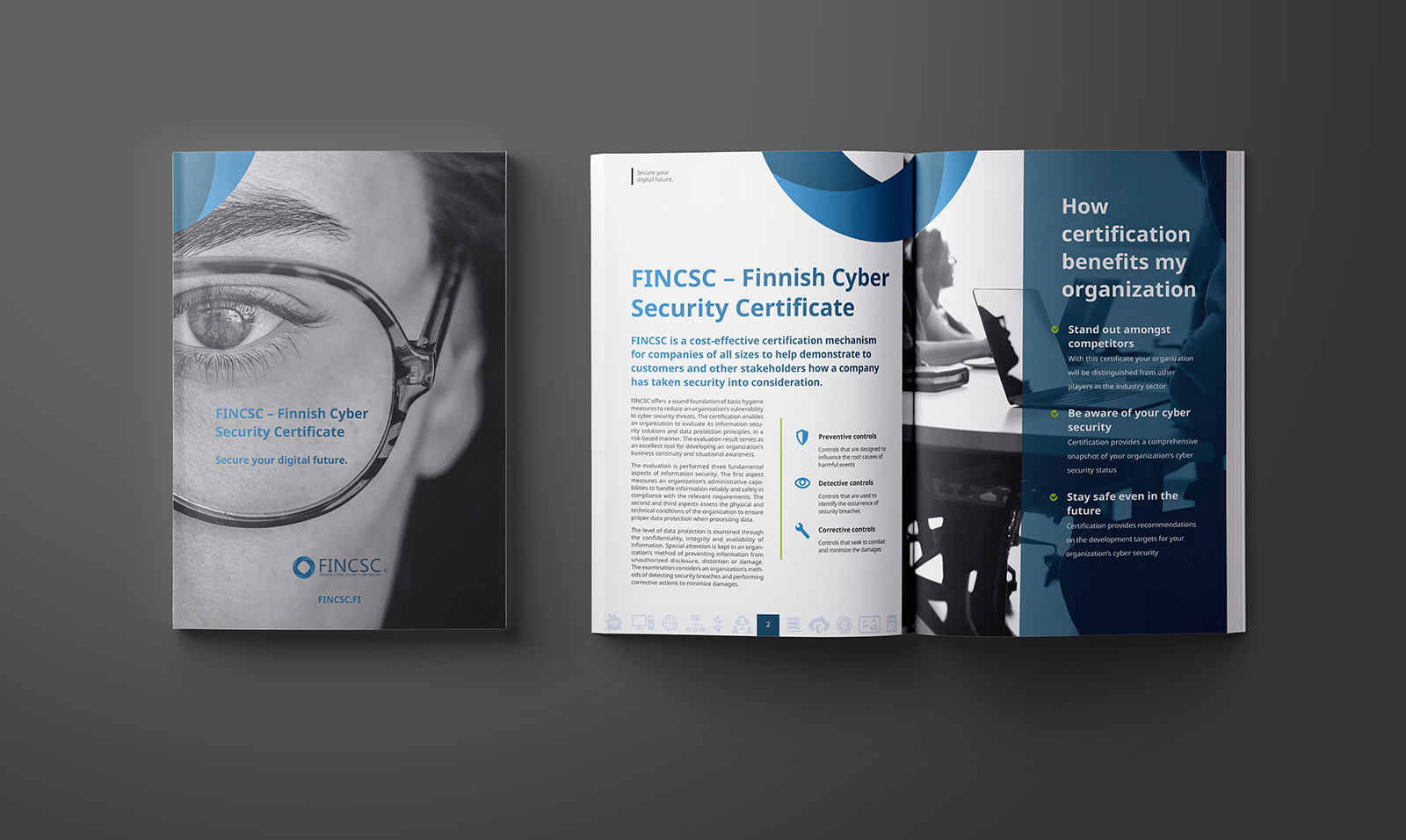 Are you familiar with the FINCSC certification mechanism? Do you know what it is used for or how you can benefit from it? Find the answers to these and many other questions by downloading your own copy of our free publication.
The FINCSC Booklet provides an in-depth overview of the FINCSC certification mechanism. It describes the key benefits of the certification by opening the content of the certification services and their various business use cases. By reading the booklet you will get a step-by-step guide on how to get certified under FINCSC assessment criteria.
The booklet also focuses on the development background of the FINCSC certification mechanism and the facts that have raised it as a nationally recognized cyber security framework especially for small and medium sized enterprises. It contains an overview of how the certification mechanism is kept up to date and which organizations are involved in the maintenance process.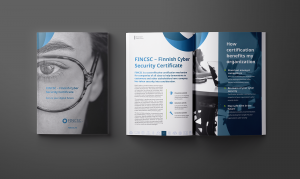 Download publication
You can download the publication free of charge without registration
Download